mystified by the sudden overwhelming support of the black lives matter movement when not very long ago it was considered too radical of a concept for white liberals to support unanimously.

i haven't forgotten about what happened after trayvon martin. and, subsequently, eric garner. there seems to be a lot of selective forgetting over the many events that have led us to this point, primarily the eye-rolling
#alllivesmatter
sympathising whenever a black person is murdered by law enforcement.

those who have been and continue to be complicit to white supremacy are conditional in their protest against it. and i am curious to know how much of what we're seeing today will effect real change in the future, as there is no doubt that even the most performative displays of support for the black lives matter movement will come to an end once it no longer bears any social clout.

so.

black lives matter.

but for how long?
bless whoever recorded this so i can relive what it was like to see them on my birthday
time slowed for a while.
1. Taken up baking again. Last month I spoiled my family and friends with a new cake every week. Won't do that again. But I'm glad I did.
2. I have this really sweet neighbor who wants to teach me how to crochet. She kind of reminds me of Amy Sedaris. Super quirky. Talks a mile a minute and she's deceptively kind. Every time we bump into each other she's like,
"You know where to find me!"
And you know what? I'm gonna take her up on that offer the next time I see her.
3. Lol.
4. Shared something very important to me with a friend and I'm so relieved at how much it's brought us closer together. I thought I was being silly for trying to make something I'm not very good at. But so what if I'm bad at it? It's got potential. ♥.
back in the city, had a new york slice, saw hadestown
Met Reeve Carney and Eva Noblezada after the show and that be my signed playbill in the middle.
Reeve Carney is a sweetheart. I told him that I really enjoyed watching him in
Penny Dreadful
and he gave me this quiet look of intrigue like he was trying to understand why anyone would remember his time on set as Dorian Gray, haha. He was so sweet and patient. And he had this very relaxed nature about him that you don't often get from stage actors, which was a really nice surprise. His take on
Wait for Me ♫♪
was nothing short of brilliant. Gave me the chills. And the recording does not do him justice; you
have
to see it live. :']
Most of what he said to me the other night is still a blur but I do remember him telling me that he liked my bomber jacket when we took our photo together, haha.
And Eva?
She's a ball of sunshine. So full of energy. Very expressive. And loud! So so so adorable and so much fun. This was my first time seeing her in anything and she was phenomenal. I wish they did more with Eurydice and her backstory, but I'd love to see Eva in more productions in the future omg. I'm a fan. ♥.
The rest of the cast were of course, first class. Amber Gray showed everyone how it was done as Persephone. André De Shields stayed on my mind as Hermes. Patrick Page killed it with
Why We Build a Wall
. And The Fates! Ugh.
Had a really good time. :>
writing again after a long dry spell and
I am mystified by how much I've been compelled to do so. Got sucked into the Arthur Morgan/Reader trap one night and wrote about 20+ pages of exposition for some time traveling fix-it melodrama. Hope to get a chapter out real soon; I've never written in the second person before but I'm committed to seeing this through.
Untitled Rough Draft | Chapter Excerpt:
"Couldn't sleep."

"Likewise." Arthur leans in to light a cigarette. "Whole place gives me the creeps."

"Yeah..."

You've heard that line before. And you're uncomfortable in the silence that follows, because it then dawns on you that this is the same Arthur who wrote in that old journal you read back at your world.

Arthur is not at all what you had pictured. You thought he would be this boyish and lanky sort – a tortured artist who used self-deprecating humor to deter an awareness of his own charm and good looks. But instead he's more of a jock than a Hemingway. He has a writer's intuition to pour his heart and soul out on page but in person he's so damn reserved, it's a wonder that he says no more than he needs to. And despite how much you've grown to like that charming poet from that old journal, you're timid in your approach to connect with the stoic, rugged man who stands before you now.

"Didn't get a chance to thank you for what you did back there," you say. "I owe you one."

"Don't mention it."

He drags another smoke. The conversation seems dead on arrival, that is until he meets your gaze, eyes undeniably blue under the lamplight.

"How you liking the camp so far?"

"It's an adjustment."

"Sure." He sees right through that lie. You can tell by the way his smile reaches his eyes. "Give it some time. Once we get a couple things sorted out I'll take you back to your family..."

"Right, well, see – that's kinda the problem..." Undaunted, you take a step closer. "As much as I'd like to go back, I'm not even sure if that's possible."

"What you mean?"

"Would you think I was crazy if I told you?"

"Crazier than this lot?" He laughs. "Highly doubt that –"

"I don't belong here."

Arthur looks about as if you're merely stating the obvious. "Okay?"

"And I don't just mean hypothetically speaking. I've already made peace with what's happened to me, I just don't know where else to go from here."

Arthur takes a long drag of smoke before putting it out. When he looks back at you, arms crossed – ready and waiting – you're unsure of what to do with his undivided attention. And your heart skips a beat as you rub your elbows out of nerves, hoping and praying that he's got an open mind.

"I'm a talk show host," you tell him. You look into the distance as you think back at your life. "I like dinner for breakfast. Sometimes I get anxious when I don't get a text back. My biggest break was getting a Funko Pop doll modeled after me last year. And despite what my publicist says, I am sort of but not really involved with some guy who happens to be a really good boost to my career..."

Arthur narrows his eyes. "I don't follow..."

"I'm from the future."

Arthur doesn't say a word but he appears bewildered – as if concerned about your great sense of imagination. And you kind of feel sorry for the guy, really. What could he possibility say to something like that?

So you continue to do all the talking.

You pace back and forth as you retrace your steps, nodding in agreement with the sequence of events that occurred in the last twenty-four hours: you had been filming at the Shady Belle mansion, where you were then knocked unconscious by what had felt like an earthquake and winded up here – one hundred and thirty years back in time.

"That's..." Arthur appears uneasy but he remains cordial. "Miss, that's quite a story."

"I know."

You can't make him believe you. Not while you don't even know the first thing there is to know about time travel and worm holes and ancient alien magic or whatever.

What you need is proof. So you change your approach.

"I'm guessing by this time you've already seen Mary?"

Arthur appears stricken by the mention of her name. You then recall what he had written in his journal.

"She's going to write you again," you say. "And when she does, she'll ask another favor of you. It's gonna be about her dad."

You tighten your hold on your shawl as you solidify your bargaining chip.

"If I'm wrong about that cowboy, then you can call me crazy."
It could use some polishing, haha. Despite how little time I have to write I'm enjoying the spur of inspiration. It's been a much needed break from the dry material in academia and I can't wait to share this when it's ready.
when you finally get to play Red Dead Redemption 2 and you're looking to join the fandom but you find no intelligent life in the male-dominated forums subreddit so you turn to tumblr for that academic discourse on the Van der Linde gang and you're blessed by the tumblr community's historically accurate essays on what it's reallyreally like to get dicked down by Arthur Morgan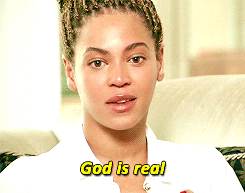 Labels: shame about tumblr tho
A class lecture about AI research and robotics.
I was invited to visit one of MIT's engineering labs at the
Pierce Laboratory
. It was my very first time at Cambridge so I was looking forward to seeing the sights and meeting some of the students and faculty there.
MIT
is ... very motivated to make new advancements in AI science education. They have a lot of ambitious ideas about focusing their cores in artificial intelligence and machine learning, but given some of the stuff they covered in class I had some questions about how they seem to be prioritizing
'pure science'
above all other disciplines. The amount of responsibility they're giving their engineers to design and implement some of the most complex components of artificial intelligence is going waaay overboard.
We talked about machine behavior and how MIT's engineering students are looking to add more nuance to interactive AI, which is, as I've said, very ambitious. When we think about human consciousness, for example, based on what we already know about ourselves and how we choose to interact with each other, do you really think that your identity –
your authentic self
– is founded on pure logic? Don't you think human consciousness is more intuitive than that?
MIT touched up on some behavioral concepts that were interesting and they're confident about meeting some of their end goals. But again, choosing not to involve humanities experts like: language majors, philosophers, artists,
etc!
– choosing to leave out experts of other disciplines in AI research is limiting.
But I do wish them the best. The students at MIT are a hell of a lot smarter and they're passionate about their research compared to me that's for sure, pfft!
Would like to visit again, ja. ♡
peut être une source de plaisir
i like the quiet.
Labels: after the summer, personal